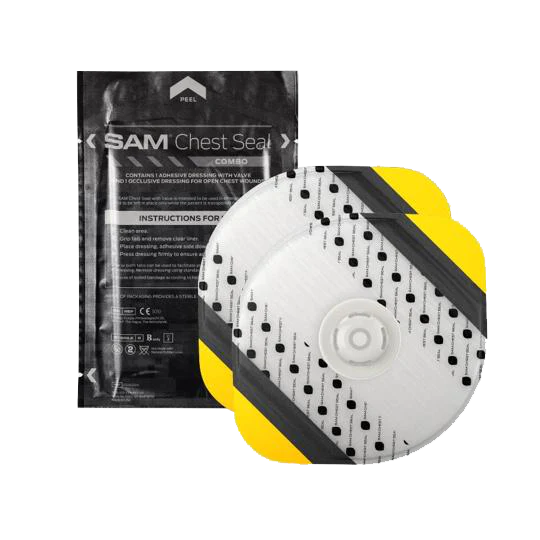 SAM Medical Chest Seal Combo
Regular price $57.00 $56.00 Sale
SAM Medical Chest Seal is designed to treat, seal, and reseal open chest wounds in emergencies. It is made to have a simple and quick application, after which SAM Medical Chest Seal sticks very strongly to the body.
Product attributes:
It stays on through extreme heat or cold, no matter what are the circumstances

It comes with a raised-dome valve that ensures one-way airflow from the chest cavity, no matter the pressure applied. Large side vents minimize internal obstruction from blood clots or soft tissue. Whether in transport or in the presence of heavy body armor, the valve will continue to vent
Additional information:
OPERATING SPECIFICATIONS:

One or both tabs can be used to facilitate placement, lifting, and removal of the dressing. Remove dressing using standard dressing removal protocol.